Investor and Media
Corporate Profile
Keros is a clinical-stage biopharmaceutical company focused on the discovery, development and commercialization of novel treatments for patients suffering from hematologic and musculoskeletal disorders with high unmet medical need. We are a leader in understanding the role of the Transforming Growth Factor-Beta family of proteins, which are master regulators of red blood cell and platelet production as well as the growth, repair and maintenance of muscle and bone. Our lead protein therapeutic product candidate, KER-050, is being developed for the treatment of cytopenias, including anemia and thrombocytopenia, in patients with myelodysplastic syndrome and myelofibrosis. Our lead small molecule product candidate, KER-047, is being developed for the treatment of anemia resulting from elevated levels of hepcidin, the key regulator of iron absorption and recycling, as well as for the treatment of fibrodysplasia ossificans progressiva. Our third product candidate, KER-012, is being developed for the treatment of disorders associated with bone loss, such as osteoporosis and osteogenesis imperfecta, and for the treatment of pulmonary arterial hypertension.
Change
Volume
52 Week High
52 Week Low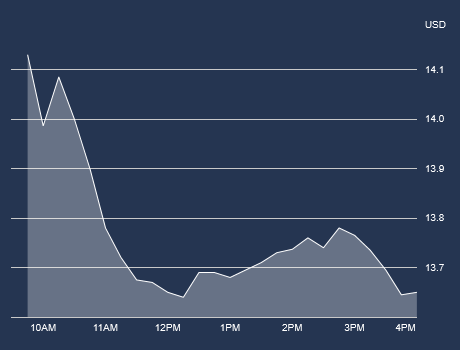 Data Provided by Refinitiv. Minimum 15 minutes delayed.
Recent Events
There are no events scheduled at this time.